Physician inventors
Since 1963, Cook Medical has worked closely with physicians to develop technologies that eliminate the need for open surgery. Here, you'll have the chance to meet some of our physician collaborators whose innovative products have impacted the field of airway management.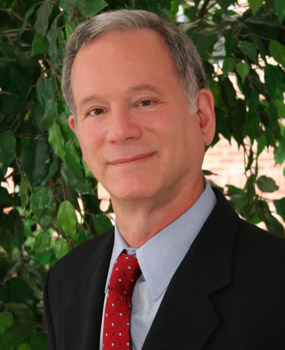 "If you become an inventor, you do it your whole life."
Dr. Melker reveals the inspiration behind his emergency airway products.
Dr. Melker is a paid consultant for Cook Medical.
Dr. Richard Melker
Dr. Richard Melker is professor emeritus of anesthesiology, pediatrics, and biomedical engineering at the University of Florida and is the cofounder and chief technology officer of Xhale, Inc. He earned a master's degree in neurobiology from New York University and a doctorate in neurobiology along with a medical doctorate from Albert Einstein College of Medicine. Dr. Melker holds 50 issued U.S. patents and foreign equivalents and has collaborated with Cook in the development of several difficult airway products: the Melker Cricothyrotomy Catheter (1988), the Melker Cricothyrotomy Catheter – Cuffed (2002), and the Melker Universal Catheter (2004).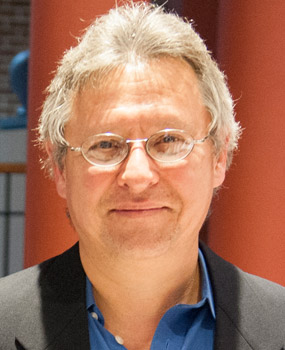 "Try to build some kind of model in your head."
Dr. Arndt offers advice for aspiring inventors.
Dr. Arndt receives royalties from and is a paid consultant for Cook Medical.
Dr. George Arndt
Dr. George Arndt is an anesthesiologist based in Madison, Wisconsin. He received his medical degree from the University of Wisconsin School of Medicine and Public Health and has been in practice for more than 30 years. A prolific inventor with a number of registered patents, Dr. Arndt has worked closely with Cook to bring several of his airway products to market, including the Arndt Airway Exchange Catheter (1998). He has also played a key role in the development of Cook's Arndt Endobronchial Blocker (2006).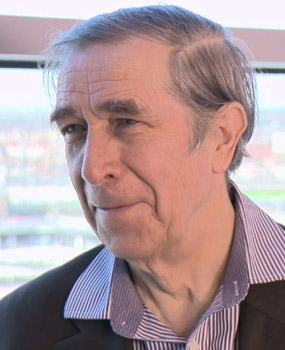 "A great idea can come from anywhere."
Professor Charters discusses the collaborative process of product development.
Professor Charters is not a paid consultant for and no longer receives royalties from Cook Medical.
Professor Peter Charters
Professor Peter Charters received his medical degree from the University of Liverpool and completed undergraduate studies in mathematics from Oxford University. He has worked in anesthesiology and intensive care since 1982 at a number of institutions, including Arrowe Park, Royal Liverpool, Walton, and Aintree hospitals. A member of the Difficult Airway Society, Professor Charters currently conducts anesthesia courses at Aintree and Warrington hospitals in England and at the College of Anaesthetists of Ireland and is a frequent guest speaker at conferences and society meetings. He was awarded the Dudley Buxton Medal for "meritorious work in anaesthesia or in a science contributing to the progress of anaesthesia" by the Royal College of Anaesthetists. Professor Charters teamed up with Cook to develop the Aintree Intubation Catheter (1997).